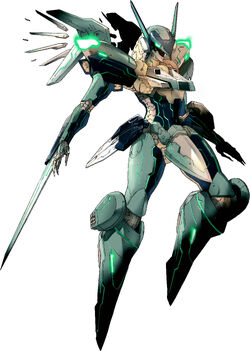 Metal Gear Vader
is a weapon designed and developed personally by Ray Harlock, a member of the neo diamond dogs' research & development team. Alongside Metal Gear Nemesis it is considered his lifes work and one of his single greatest creations, while at the same time, one regarded as one of the single most lethal tools of warfare in human history.
Appearance
Edit
Background
Edit
Abilities
Edit
Known Vaders
Edit
Ad blocker interference detected!
Wikia is a free-to-use site that makes money from advertising. We have a modified experience for viewers using ad blockers

Wikia is not accessible if you've made further modifications. Remove the custom ad blocker rule(s) and the page will load as expected.